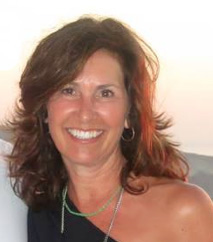 "The world is a book and those who don't travel read only one page."
– Saint Augustine
To travel is an extraordinary gift.  A gift we give to our children, to our beloved family and companions, but most of all, travel is a gift to ourselves.
I was born with a passion for travel.  This led me to design trips for my family and friends including private cycling tours through the hills of Italy, sailing excursions through the Aegean Sea, hiking adventures on secluded islands in Greece and fabulous explorations of the French countryside.  My business has grown by word-of-mouth to those who need an upscale travel agent who appreciates and executes the fine art of travel planning.

Whatever your dream is for your next getaway, I will customize your trip focusing on your personal style, tastes & interests, your daily rhythm and your preferred activity level.
This attention to detail is what defines my first-class ability to deliver exceptional travel experiences for you.
Sit back, relax, and prepare for take off!  Open YOUR "book" and I will handle the rest!
It has been said that in doing what we love, one does great work.  Agreed!  Welcome to The Art of Travel by Tammy Cane!